About Us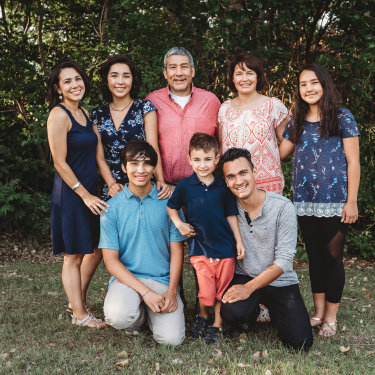 The journey to Fay Family Chiropractic began in Alaska, where husband-and-wife chiropractic team Dr. Heather Fay and Dr. Paul Fay first met in a coffee shop. After starting a family and overcoming their own health challenges with chiropractic care, they decided to follow their dreams of becoming chiropractors. To be near Dr. Heather's family, they chose to attend Cleveland Chiropractic College.
Choosing to Be a Part of Marion
Following their graduation, it was time to decide where to set up their practice. Dr. Bruce Skiles had been in practice for more than two decades and had bought a building, put in a state-of-the-art chiropractic office, and then decided to retire. For the Fays, it was the opportunity of a lifetime. They fell in love with Marion, its excellent school system and the warm welcome from the big-hearted people in the community. Knowing they could increase their quality of life, they started from scratch and took over as Fay Family Chiropractic. If you had seen Dr. Skiles in the past, Dr. Paul and Dr. Heather have your patient file and will be happy to review your case before seeing you. New patients of all ages and stages of life are welcome!
Are You Ready to Find Out More?
A range of healing services is available to you, and we'll evaluate you to determine what is most appropriate for reaching your particular goals. If you'd like to learn about chiropractic and what we offer, you can attend one of our weekly or monthly classes and workshops. Held on various topics in or out of the office, you'll learn about strategies for healthy living, weight loss, essential oils and more.
MEET THE DOCTORS »
Contact us today to find out when our next event is held or to schedule a talk for your office or group!
---
About Fay Family Chiropractic | (620) 381-2142