Chiropractic Care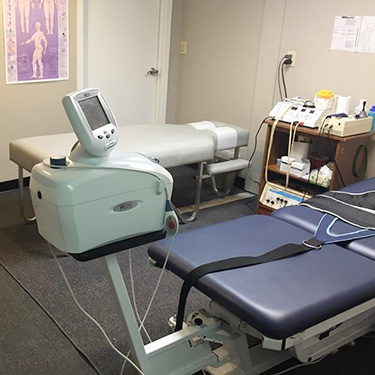 Going all the way back to the birthing process, we experience various traumas throughout life that can affect the way we feel and function. As chiropractors, Dr. Paul Fay and Dr. Heather Fay are neuromusculoskeletal specialists. That means they focus on muscles and bones and the way that they interact with your nervous system. Even the slightest irritation of your nerves can cause a tremendous amount of dysfunction all over the body.
By removing this interference, your body's natural healing abilities are activated, allowing you to feel better and be well.
Experience the Benefits of Chiropractic
There are many conditions that respond well to chiropractic, including neck pain, back pain, sciatica and those with failed back surgery. Dr. Heather and Dr. Paul will discuss the process of the adjustment with you before starting. If you have a preference, we'll be happy to accommodate you. Many techniques are available, such as
Activator Methods®
Diversified
Drop table
Extremity adjusting
Sacro Occipital Technique® (SOT®)
If you hear a noise during the adjustment, it is no cause for concern. It's just the nitrogen between the discs of your spine escaping when we apply a movement to them.
Acupuncture: An Ancient Healing Art
Traditional acupuncture and a needle-free version using a microcurrent are available at Fay Family Chiropractic. Acupuncture can treat over 2000 conditions and is ideal for
Fertility issues
Low back pain
Migraines
Sciatica
Temporomandibular joint (TMJ) disorder
Contact us today to find out what we may be able to do for you! Late opening hours keep your visits convenient for your schedule.
CONTACT US »
---
Chiropractic Care Marion | (620) 381-2142