New Patients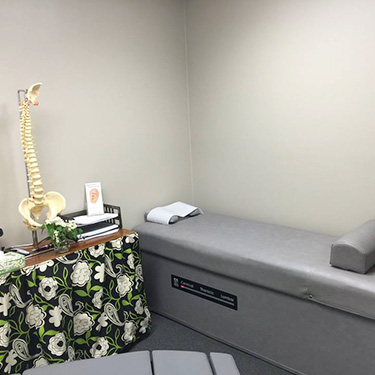 Fay Family Chiropractic is a warm and welcoming place with a friendly environment that you'll love to be in. Some of our patients like to stop by even when they don't have an appointment, enjoying our homey atmosphere! We look forward to meeting you.
Your First Visit
You can now book your appointment online! When you arrive at our office, we'll have you fill out some paperwork, then meet with Dr. Paul or Dr. Heather for a complete examination. Unless X-rays are required, you'll likely receive a chiropractic adjustment on the same day. Please bring along
Any X-rays, MRI or other imaging you have
A list of medications
You can plan on spending about 30-45 minutes with us.
Your Second Visit
Upon your return, you'll meet with your chiropractor for a report of their findings. Together, you'll discuss a plan of care and how you responded to your first adjustment. There is no standard care plan. Instead, everything is customized to you and your unique situation.
The Decision to Follow Up
As we age, our bodies can have a tough time keeping up with us. By having regular checkups with your chiropractor, your body will stay in alignment, giving you the ability to avoid many common problems associated with aging. It's your choice how long you want to be under chiropractic care, and we'll be here for you whenever you need us.
Get Started Today
Contact us today to find out more or to schedule your time! Same-day appointments are available.
CONTACT US »
---
New Patients | (620) 381-2142